Emmanuel Coppey / Antoine Préat
Wed 17 Apr 2024 1:00pm
1 hour
Book now
Wed 17 Apr 2024 1:00pm (1 hour)
(includes £2 booking fee)
Communicative playing from emerging duo
Programme to include:
BACH Violin Sonata in C minor BWV 1017
MENDELSSOHN Selections from Songs Without Words
JANÁČEK Violin Sonata JW VII/7 DVOŘÁK 4 Romantic Pieces Op 75
A Queen Elisabeth Music Chapel Artiste en Résidence and Frankfurt Ensemble Modern Academy member, London-based French violinist Emmanuel Coppey is building a promising concert career. Alongside his compatriot and WMC regular Antoine Préat, this lunchtime recital showcases musical storytelling at its best. Originally written for solo piano, Felix Mendelssohn's Songs Without Words comes to life with the addition of the violin's lyricism.
In partnership with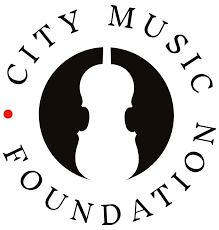 Supported by