Zone Club
Want to get involved?
Please email zoneclub@wiltshiremusic.org.uk to find out more and to register.
Next session
Our next Zone Club session will take place on Saturday 6th January 2024. Click the link below to book.
Book now
Ongoing
Monthly creative sessions for learning disabled young adults
Zone Club is our monthly music-making project, which supports the creativity of learning disabled young adults aged 16+. These are brilliant sessions, always on the first Saturday of the month, where young people can create their own music, lyrics, dance and films. They are expertly supported by our staff team of musicians, music therapists, actors, film-makers, movement specialists and theatre practitioners, with additional support from dedicated volunteers. Zone Clubbers are able to share a powerful creative voice – whether it's rapping, singing, song-writing, music tech, conducting or drumming – our Zone Clubbers always lead the way!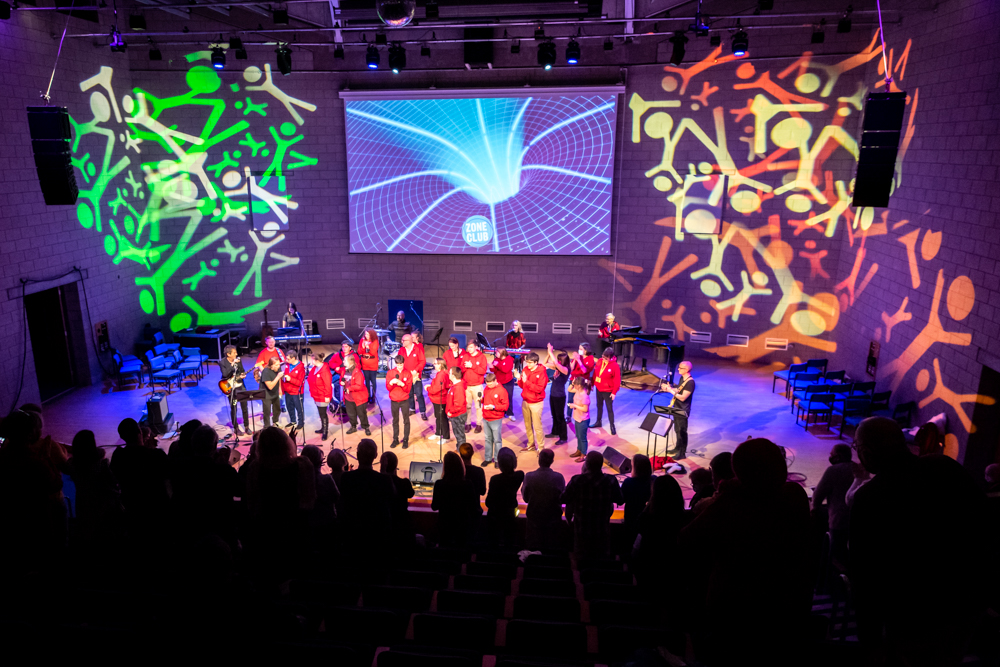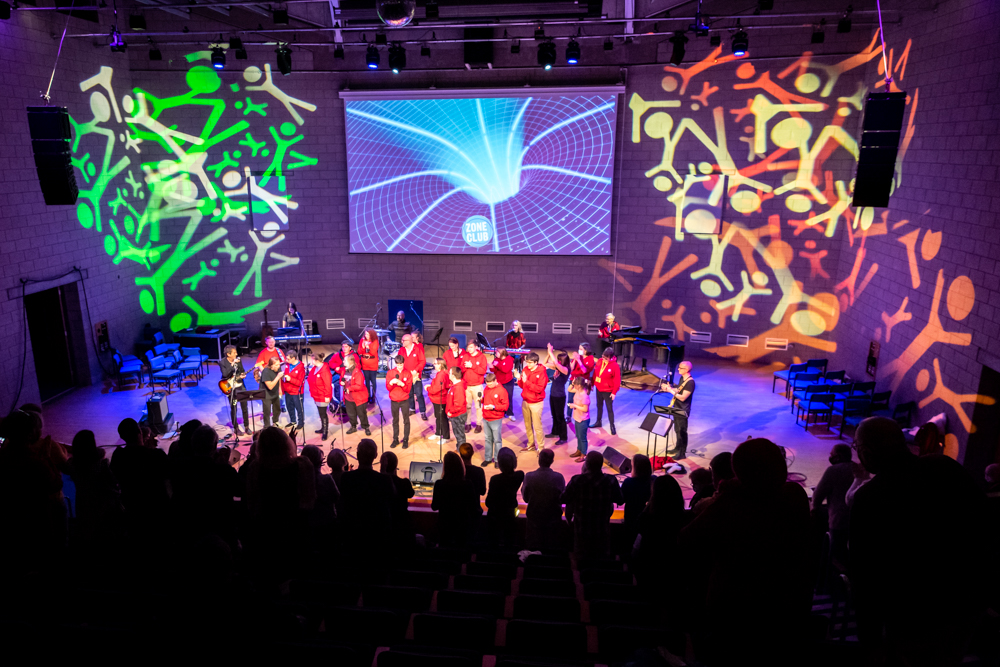 Zone Club has encouraged his self-confidence and self-assertiveness immensely – he needs little support and to cope with social situations that previously would have daunted him
Parent of a Zone Club Participant
Take a look at our Zone Club video